Rosheen Hopwell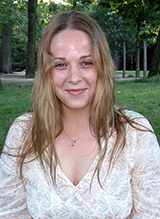 Personal Statement
My professional orientation is Humanistic with a focus on Person Centred psychotherapy. This type of therapy often encompasses a journey of personal exploration and growth that seeks to assist individuals in finding the answers for themselves. I feel motivated towards this approach as I believe it encourages the experience of life as a unique individual.
Within my practice, I offer a professional relationship that is integrated and authentic. My personal philosophy incorporates the provision of a safe environment from which individuals can explore their thoughts, emotions, experiences and perceptions within framework of acceptance.
This service is confidential and attempts to accommodate individuals with ways of working which aim to encourage the development of self-awareness and self- responsibility.
Registered / accredited with
I am UKCP (United Kingdom Council for Counselling & Psychotherapy) registered, a member of the BACP (British Association for Counselling & Psychotherapy) and a graduate member of the BPS (British Psychological Society).
Code(s) of Ethics
I adhere to the Ethics of the BACP & UKCP.
Qualifications
I hold a PG Certificate, Post Graduate Diploma and a Masters degree in Humanistic Person-Centred Psychotherapy. I also hold a BSc (hons) degree in Psychology.
Special Interest / Experience
Further to private practice, I have held a supervised
placement for four years as a trainee psychotherapist, working with individuals experiencing
depression, lowered confidence, alcohol and drug abuse, bereavement, trauma, panic
attacks, loss, emotional exhaustion and relationship difficulties.
Theoretical Approach
Humanistic
Therapeutic Experience
I provide counselling and psychotherapy for adults (both male and female) wishing to
attend for short or long term periods of time.
In addition to my special interests and experience, I am happy to work with a wide range of
personal issues as well as with individuals who may wish to attend psychotherapy for
personal growth & development.
How I work

I am available for short, medium or long term work. Therapy will usually be conducted on a weekly basis in 50 minute sessions. If you are interested in attending psychotherapy, please contact me by telephone or email.

Subject to availability, I will make an appointment with you to meet at a convenient time. The initial session is charged at half price and provides an opportunity to explore whether counselling and psychotherapy will be helpful to you. If there are not any appropriate times for either of us to meet then I will attempt to refer you to another therapist or agency.

I also work in
All my work is undertaken in English.
Additional information
In addition to Be-ing Psychotherapy, I also offer psychotherapy at two venues in Nottingham (including city centre). Additionally, I work as a freelance photographer (www.photographyderby.co.uk).
Fees
£40 per 50 minute session. Initial session charged at half price. Concessionary rates available (such spaces are limited and according to circumstance).
Availability
I work regularly on Wednesdays. Evening appointments available between 6-8pm.
Contact Details

I can be contacted through the contact form on this website
my personal email: rosheenhopwell@hotmail.com
mobile: 07976 561 749