Ambika Erin Connelly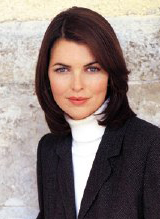 Personal Statement
I believe therapy can be a vital tool for self-understanding and for relating well with the world. The Humanistic approach is the most compatible for me, personally and professionally, because it respects each individual as a whole person.
I believe the therapeutic relationship can offer a person the opportunity to experience a different kind of relationship, which can have a positive ripple effect towards resuming growth that might have become stuck or supporting a person during change.
My previous work experience is quite varied. I have led groups exploring Meditation, Positive Thinking, and Breathing (Pranayama) through yoga. Before 2000, I travelled extensively , where I learned a great deal about living in various cultures, as well as how to work well as a group member.
Currently I am a tutor on the Person-Centred and Experiential Psychotherapy Post Graduate / MSc programme at the Sherwood Psychotherapy Training Institue
I look forward to working with clients at Be-ing, and I will also be offering workshops that incorporate witnessing mind-body interrelation. I also offer private yoga classes to persons who are not my therapeutic clients.
It is a delight to be part of Be-ing, and to work with Katherine and our resident therapists to offer a healing space for therapeutic healing and personal development.
Registered / accredited with
I am UKCP accredited, as well as a member of BACP
Code(s) of Ethics
BACP & UKCP.
Qualifications

MA Humanistic Person Centred Psychotherapy.
Post Graduate Diploma and Certificate in the same area.


UKCP Registered Training Supervisor.

Special interest / experience
Integrating the physical, emotional and mental parts of clients, so as to enrich their whole experience of life.
I am also interested in diversity identity and empowerment.
Theoretical approach
Humanistic, Experiential.
Research
"Relational Depth", which is the experience of profound encounter between two people.
Therapeutic Experience
I have worked extensively with male and female clients, clients who live with disability, clients who have survived traumatising events, clients who are parents and clients who are carers.
This work includes exploring issues around depression, loss and change.
I also welcome clients who are interested in therapy for personal development.
How I work

Short, medium or long term work, as agreed
Sessions are an hour long, on a weekly basis
Regular reviews of the work are included, to refine therapeutic goals as well as the working relationship.
Endings are a respectful and gradual process, when the client and I agree the time is right.

I also work in
English is my mother tongue, but I also speak French.
Additional information

Tutor on the Foundation Access Course at the Sherwood Institute, Nottingham.
I also offer Supervision for Counsellors, Psychotherapists and Trainees

Fees
£50 per session. Initial session is £35.
Concessionary rates available, but these often fill quickly - if I am not able to offer a concession, I will attempt to find another therapist who can.

Availability
Regular sessions available all day Thursday and Friday in Derby, Tuesdays in Nottingham.
Contact Details

Telephone: 07960 987622
email: ambika@being-psychotherapy.co.uk